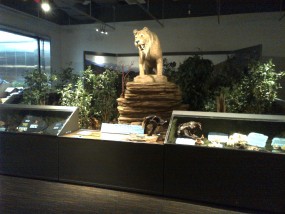 Visitors will have the opportunity to experience the Ice Age through interactive and educational opportunities within the Ice Age Imperials exhibit at the Flint Hills Discovery Center, starting June 14th through September 14th.
This 3,000 foot temporary exhibit allows people to dig for fossils, put 3-D puzzles together, and view life size images of ancient animals.
The exhibit is curated by the Antiquities Company LLC, and is sponsored by ESB Financial.  This is the eighth traveling exhibition to be hosted at the discovery center.
Some of the many creatures visitors will learn about include the woolly mammoth, the saber-toothed cat, a giant slot, a prehistoric bear and a dire wolf.  Evidence has proven that some of these animals even lived in the Flint Hills long ago.  Full scale dioramas are displayed in order to compare these ancient animals to animals from our time period.  For example, the giant armadillos from that time period would be around the size of a small car.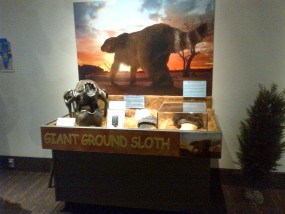 "The exhibit provides a rare opportunity for visitors to 'touch' the Ice Age.  For generations, visitors have been amazed by such evidence and can now experience these creatures visually and through interactive experiences by touching the real fossilized bones and teeth of these long-extinct creatures," said Discovery Center Director, Fred Goss.