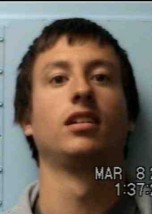 A woman that was found dead in her home in Florida late last month, as well as her son who is in custody as a potential suspect, both have local ties to Manhattan.
The Gulf County Sheriff's Office responded to Cape San Blas after receiving a 9-1-1 call.  Deputies found victim, 52 year old Renee Coffey unresponsive in her home.  Later arrested was Jarrod Powell Slick (23), who also faces arson and burglary charges from two incidents back in December of 2012.
KMAN has confirmed that Coffey was previously an Assistant Professor of Psychology at Kansas State University and Slick attended Manhattan High School.