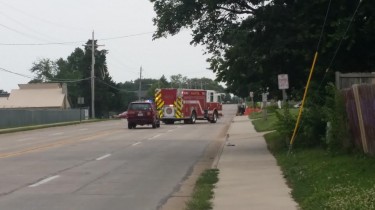 Update at 5:05 p.m.:
Manhattan Fire Department Deputy Chief, Ryan Almes just shared this information:
"We responded to a gas leak at the corner of College and Dickens at 3:48 pm. A two inch line was ruptured by a construction company. Gas was shut off by KGS at 4:40pm. College was closed for about 45 minutes. Two engines and a Battalion Chief responded."
Original Story:
College Avenue, in Manhattan, is closed at the present time from Hobbs Drive to Dickens Avenue due to a gas leak. Motorists should avoid the area.
KMAN will continue to bring you details as they become available.