A 25 by 18 foot high-definition LED videoboard is the centerpiece of $2.4 million in upgrades for the 2014-15 season to Bramlage Coliseum announced by K-State on Wednesday morning.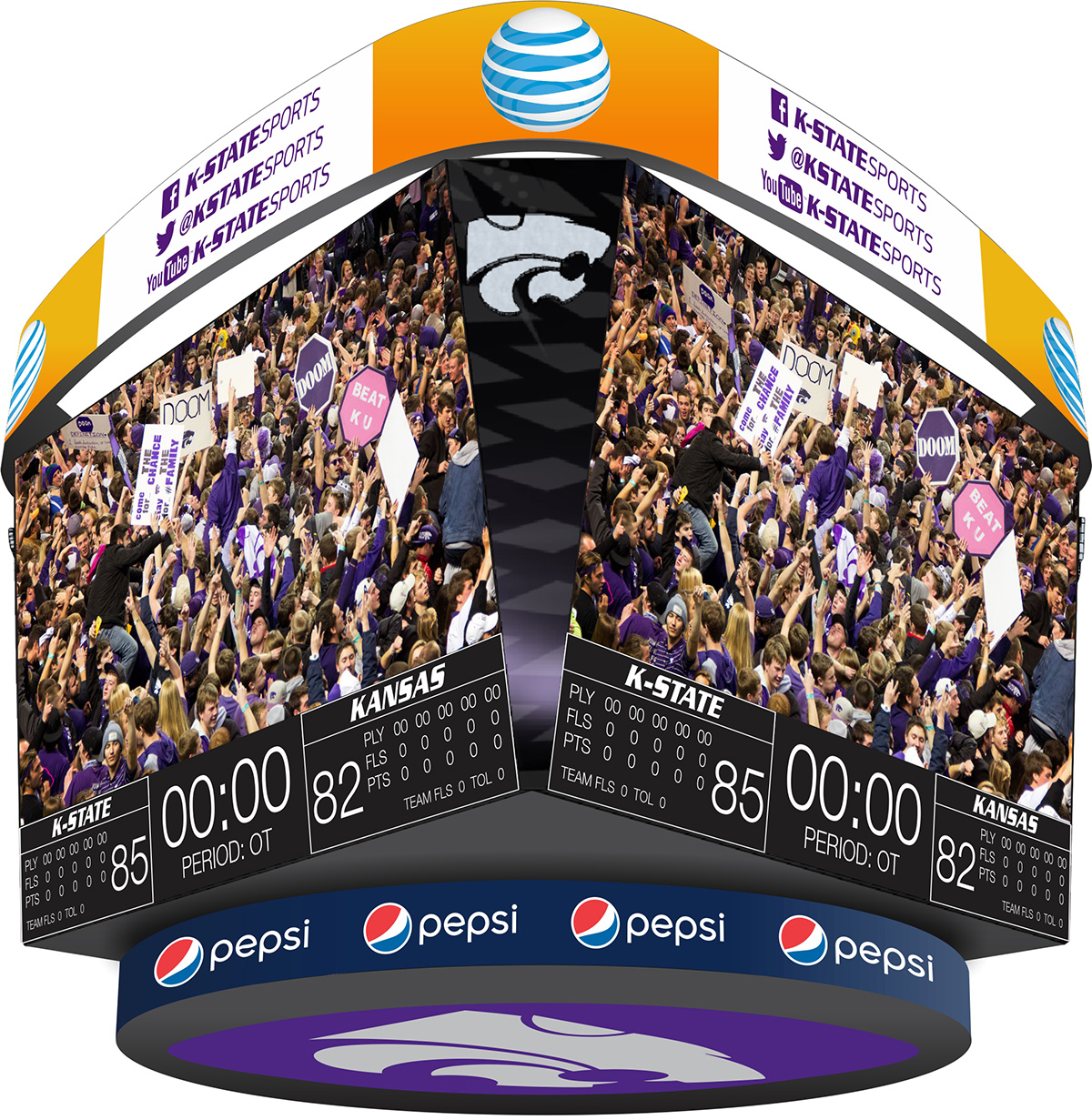 The new Panasonic display will be four times larger than the current video board, which was upgraded in 2001.  
The project also includes six additional LED displays that will be installed above the seating on the north and south ends of the arena with three located above Sections 12-15 on the north end and three above Section 24 to Section 1 on the south end.
The sound system in Bramlage will be replaced with nearly 100 total loudspeakers, and utilize the latest amplifier and digital processing equipment with more than 200,000 watts of amplification. 
Stay connected to all things KSU on the go just text EMAW to 88474
For full video wrap-ups, including analysis, highlights, coaches & player interviews of K-State Football & Basketball check out PowerCatGameday.com