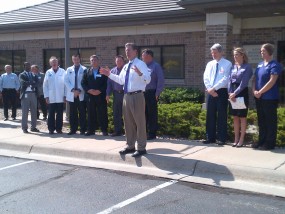 Governor, Sam Brownback; Kansas State University Head Football Coach, Bill Snyder and Kansas State University Men's Basketball Coach, Bruce Weber, were all in attendance for the Kansas Regenerative Medicine Center ribbon cutting ceremony held Wednesday morning.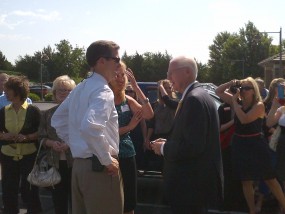 The center will house two physicians, Dr. Frank Lyons and Dr. Andrew Pope, as well as two registered nurses and a surgical technician.
The facility is designed for stem cell treatment.  Doctors use stem cells from fat to create additional cartilage for knees, shoulders, etc.
President of the Kansas Regenerative Medicine Center, Patrick Farley said many people have to travel overseas to receive this type of care, and now it is available in Manhattan.