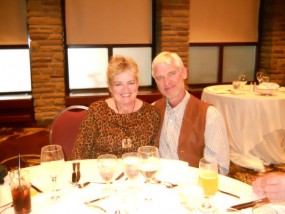 A prominent Manhattan builder and developer has reportedly died in some type of water-related accident in the Bahamas. While details are not yet available, Russell Weisbender (63) died while on a vacation there. An autopsy is being performed.
Police in the Abacos Islands investigated an alleged drowning incident that appears to be the same situation.  Thebahamasweekly.com says reports indicate the incident happened shortly before noon on Monday while a group of people were on a boat snorkeling off a reef on Mermaid Beach.  According to authorities, he was recovered from under water by another man.
Riley County Commissioner, Ron Wells tells KMAN he has known Weisbender for years, since he was a youngster. Wells said Weisbender helped develop several areas around Manhattan, including the Northview area. He adds it was quite a shock to hear of Weisbender's death.
Former Manhattan Mayor Loren Pepperd has fond memories of Weisbender and calls himself a friend. Pepperd also talked about Weisbender's work in the Northview area after Roger Schultz bought it and started platting it. Pepperd adds he's known Weisbender for about 30 years. He says "We're really going to miss Russ," saying he was one of the few builders in town who tried to build affordable housing for people in town.
KMAN's attempting to get further information on Weisbender's death and funeral arrangements and will provide details as they become available.