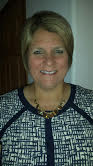 Riley County has a new treasurer–or will in the near future. Shilo Heger was selected unanimously by Riley County Republicans Tuesday night to fulfill the remainder of Eileen King's term as Riley County Treasurer. Heger had been selected and nominated by Republican precinct members
 King announced her retirement earlier this month, and has served the county for 29 years. August 1st will be her last day,
Heger has worked with the Riley County Treasurer's office for 10 years and has been King's deputy for the last six years.
KMAN will be speaking with Heger a bit later Wednesday morning