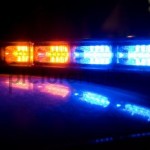 Riley County Police responded to a complaint of robbery after a man demanded money from a motel employee.
Around 11 o'clock Friday evening, police responded to the 2100 block of Fort Riley Boulevard, where the Westwood Motel is located.  The complaint involved an unknown suspect who entered the business's main office and wanted money.
This unknown black male is said to be around 6′ 3" and weighs approximately 210 pounds.  He fled the scene after taking an undisclosed amount of U.S. currency.
Police cannot confirm whether or not the suspect was armed during the crime, but no injuries were reported.
If you have information about this crime, contact the Riley County Police Department or the Manhattan Riley County Crime Stoppers. By using the Crime Stoppers service you can remain anonymous and may be eligible for a cash reward of up to $1,000.