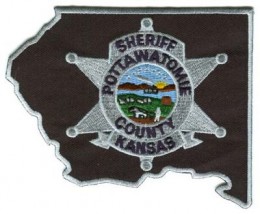 CARBONDALE, Kan. (AP) An eastern Kansas sheriff says deputies have recovered a large amount of property reported stolen from several cities and counties including Pottawatomie County.
The Osage County Sheriff's Department says in a news release the items were found Monday at a Carbondale property where authorities investigating marijuana cultivation executed a search warrant. No arrests had been made as of Tuesday.
The Topeka Capital-Journal reports (http://bit.ly/1iEMARa ) deputies recovered four enclosed trailers and four flatbed trailers along with other stolen items. The stolen goods were connected to burglaries and thefts reported to the Shawnee and Pottawatomie County sheriff's departments and to police in Topeka and Kansas City, Kansas.
Deputies also seized an undisclosed amount of controlled substances.