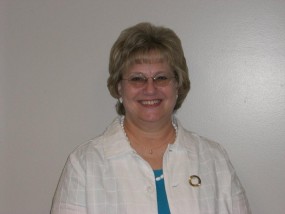 Effective August 1st, Riley County Treasurer, Eileen King will retire.  After 29 years of service, King said she would like to have more time to travel with her husband to visit their kids and grandkids.
King's term is different from other elected positions, as her term is supposed to run through October of 2017.  The county Republican party will have to hold a precinct meeting in order to choose King's successor.
One of King's reasons for choosing this time to retire is that she didn't want to end her service in 2012 when the problems began with the state motor vehicle system.  She said she did not want to abandon the people of Riley County and her employees during that transitional period.