DETROIT (AP)   Alex Gordon and Mike Moustakas homered as part of a seven-run second inning,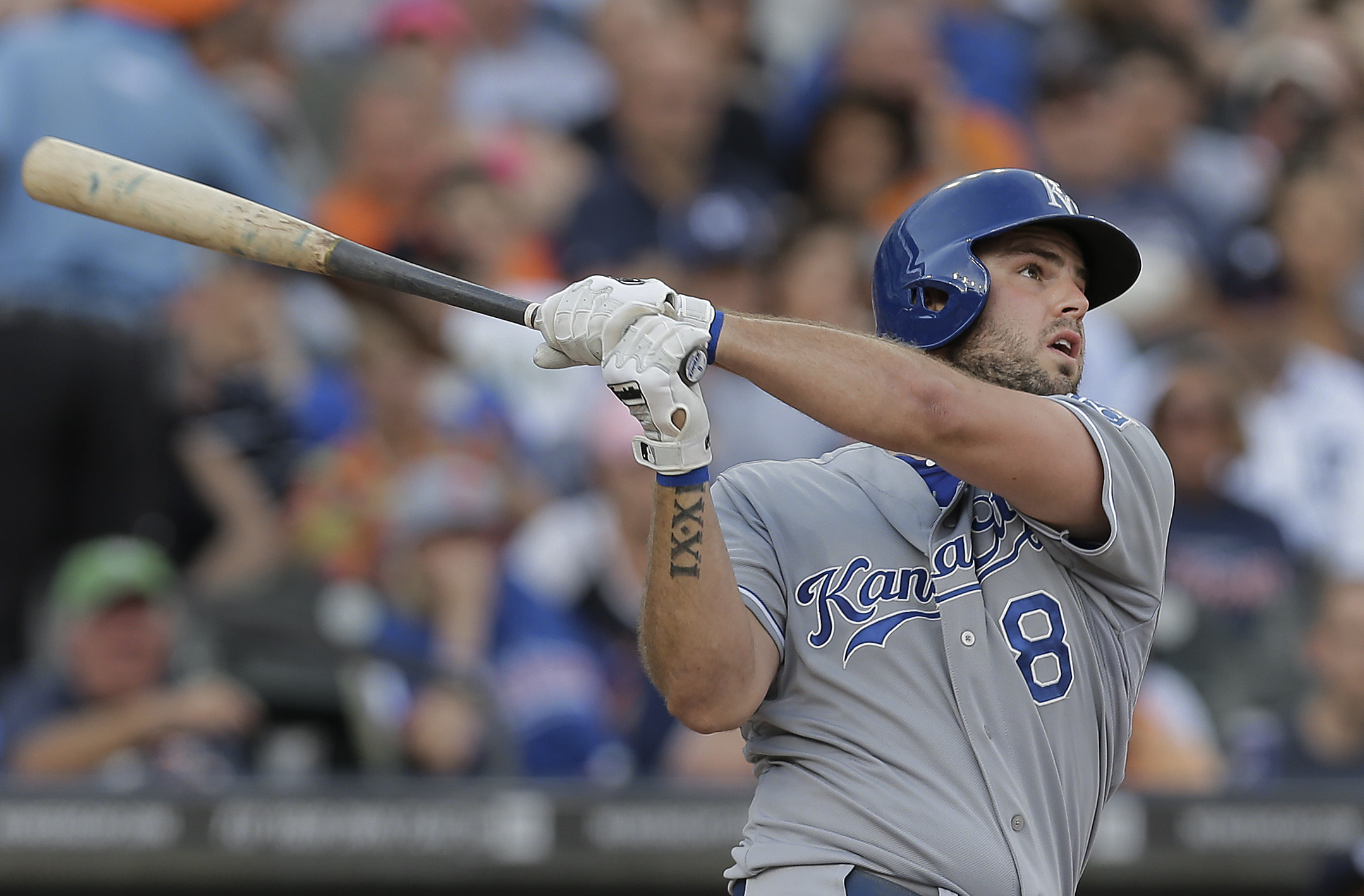 and the Kansas City Royals took over first place in the AL Central on Tuesday night with their ninth straight victory, 11-4 over the Detroit Tigers.
Gordon and Moustakas hit two-run shots off Max Scherzer, and Kansas City has won the first two games of this four-game series emphatically. The Royals, who trailed the Tigers by seven games after a May 20 loss, now lead Detroit by a half-game atop the division.
Scherzer yielded a career high-tying 10 runs in four-plus innings. The reigning American League Cy Young Award winner allowed the first eight batters of the second inning to reach base, with Kansas City scoring six runs before making an out.
Yordano Ventura allowed three runs and eight hits in seven innings.
First place will be at stake at 12:08pm central on Wednesday afternoon in game three of four between the Royals and Tigers at Comerica Park.