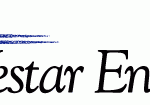 Update at 10:50 a.m:
The number of outages has been reduced to under 700 now.
Power was reported out for around 40 minutes.  Penzig said, a piece of equipment tripped, but it is unclear if a branch or wildlife is the reason.
Original Story:
Riley County Police indicate there are several traffic lights out around Manhattan, including at the intersection of Tuttle Creek Boulevard and Kimball Avenue.  Officers are currently on scene.
Police ask that drivers proceed with caution, and consider the intersections as four way stops.
According to Westar Energy's website, there are currently 3,248 customers without power, including Bill Snyder Family Stadium.
Director of Corporate Communications at Westar Energy, Gina Penzig indicates a technician is at the site.