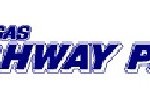 A one-year-old child died in a car/pedestrian accident in Clay Center Monday night. The child has been identified as Kael Dame of Clay Center.
The Kansas Highway Patrol reports a 2004 Chevrolet Tahoe driven by Peggy Ward, 58, of Clay Center was backed into a parking spot in the Huntress Park Ballfield Parking Lot at West Crawford.The vehicle was leaving the parking lot and struck Dame.
The accident was reported shortly after 8 p.m. Monday.