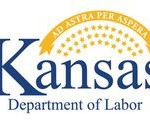 The unemployment rate in the Manhattan metropolitan area went up a little this past month.
That's according to numbers just released by the Kansas Department of Labor, which indicates a 4.3 percent rate for May, compared to 4.1 percent in April. That's still way below last May's numbers of 5.4 percent though. The Manhattan metro area includes Riley, Pottawatomie, and Geary Counties.
The city of Manhattan by itself had a 3.6 percent rate, actually down from 3.8 percent the month before.
Manhattan continues to have one of the lowest unemployment rates in the state, with the 3.6 percent number a tie with two other cities for the lowest rate–including Dodge City and Garden City.
Manhattan as a metropolitan area is the second lowest in the state with its 4.3 percent…slightly higher than the Lawrence/Douglas County area's 4.2 percent figure.
Rates for area counties include Riley county with 3.9 percent, Pottawatomie with four percent, Clay with 3.6, and Geary County, which always tends to be higher, at 5.6 percent