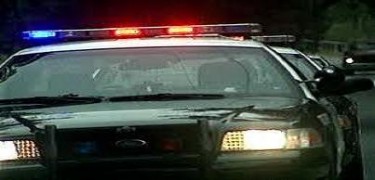 A 47-year-old Manhattan woman was injured in an accident on Tuttle Cove Road KMAN first told you about Sunday afternoon. Amanda Unruh was taken to Mercy Regional Health Center where she was treated and released later in the day.
Riley County Police indicate Emergency crews responded to the single vehicle collision on Tuttle Cove Road near Freeman Road at approximately 10:50 AM.  Unruh was traveling east on Tuttle Cove Road when she lost control of her 2003 Pontiac Aztec. She was unable to safely make a correction and ultimately struck a tree.
The road was blocked for a couple of hours Sunday due to the accident.
###
Two people were injured in an accident late Sunday afternoon on Blue River Road in Pottawatomie County. Sheriff Greg Riat tells KMAN  Destiny Norman-Shuck, 16, of Manhattan and Khalief Dunn, 17, of Topeka were injured in the one vehicle accident at about 4:40 p.m.
Sheriff Riat indicates Norman-Shuck was driving a Ford F-150 truck westbound on Blue River Road when she lost control on a curve.
Another passenger in the truck,  Curtis Norman, 54,  of Manhattan, was not injured.
###
A Friday night accident in Pottawatomie County sent a 28-year-old Manhattan woman to the hospital. The Pottawatomie County Sheriff's department reports Ellen Gross was travelling westbound on Highway 24 near Green Valley Road in a 2007 Honda Civic, when a second vehicle, described as a 2011 Jeep Patriot,  slowed–and her vehicle rear-ended it. The accident was reported at about 5:20 p.m. Friday.
No one else was injured in the accident.