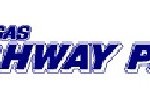 A 26-year-old Wamego woman died in an accident on K-99 Monday afternoon. Stephanie Kickbush died in the accident, reported at 3:17 p.m. approximately one mile north of Wamego.
According to the Kansas Highway Patrol, Kickbush was driving a 2009 Yamaha Motorcycle southbound on K-99, with a 1999 Ford F-250 Pickup northbound. The truck was attempting a left turn across southbound lanes into the driveway, and the motorcycle struck the truck.
The driver of the truck, Robert Heptig, 54, of Wamego, was not injured.
Kickbush was wearing a helmet but was pronounced dead, after being taken to Wamego Health Center.