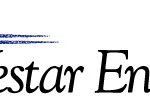 Update at 4:15 p.m.:
Power has been restored for the downtown area.
Original story:
A power outage was reported in downtown Manhattan shortly before 3:30 p.m. Wednesday. A spokesman with Westar Energy indicates the outage, affecting about 900 customers, was due to a breaker that was open at a substation. Crews were on their way to fix the problem.