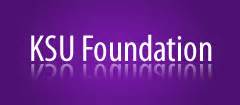 K-State received a record number of donations in the 2014 fiscal year, which ended June 30th.
Alumni, parents, faculty, students and corporate partners gave and committed a total of 2011 million dollars, an all-time record in the 70 year history of the KSU Foundation. The previous record of 152 million dollars was set last year.
In a break-down of donations per counties, Riley County had by far the largest number of donors at nearly 8000 and they donated the second most of any county in the state at just shy of 30 million dollars.
Donor totals from other local counties include Pottawatomie County at slightly more than 700 thousand dollars and Geary County and roughly 340 thousand dollars.
Another important total this year was the 89 million dollars in endowed funds, which is also a record. The funds were established primarily for student scholarships, faculty chairs and professorships.