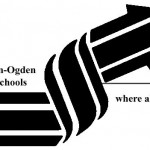 Manhattan-Ogden USD 383 and Manhattan-Ogden NEA reached a tentative agreement Thursday, July 10th. The teams have been meeting for five months to discuss the contract for the 2014-2015 school year.
Highlights of the new contract include:
2.0% compensation package increase
Increase of $450.00 on the base salary (starting salary for a teacher will be $36,100)
Continued coverage of the health insurance premium
An increase of 1.0% supplemental contract compensation for coaches and sponsors
Developed compensation system for virtual teachers for Manhattan Virtual Academy
Revised teacher evaluation system to include student growth measures
Agreed on a due process procedure for teachers
"The Association and Board negotiating teams shared many of the same concerns and this assisted the teams in working through several difficult issues and arriving at a tentative agreement that will be good for the district, the students, and the teachers," said Dr. Robert Seymour, Associate Superintendent. "The inclusion of Manhattan Virtual Academy teacher compensation language in the negotiated agreement provides for Manhattan-Ogden USD 383 to operate its own virtual school without contracting with another provider. The revision in teacher evaluation procedures to include student growth measures will improve our teacher evaluation system and student learning across the district."
"The teachers' negotiation team is pleased with the collaborative process that took place during this year's bargaining sessions," Chris Field, lead negotiator for the teachers, said. "We believe that we have reached an agreement that will ultimately benefit students, teachers, administration, and the community as a whole. The mutual respect and positive climate was evident during this entire process. Specifically, the restoration of limited due-process language at the local level will set our district apart and help in recruiting and retaining high quality teachers. This agreement helps set the stage for what we know will be a fantastic 2014-2015 school year."
The Board of Education will vote on ratification of the tentative agreement following a ratification vote by teachers currently scheduled for August 7th.