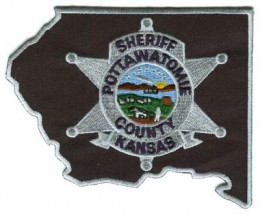 The Pottawatomie County Sheriff's Office is investigating what appears to be another attempted theft/scam. In this incident, the reporting party received two phone calls that showed up on their caller ID as being from the St.Marys State Bank. One of these calls came in on August 5th at about 2:40 p.m.
The reporting party in this incident answered the call and heard a recording stating "there is not a problem with your account" and "to stay on the line so that someone could speak to you about lowering their credit card interest rate". The reporting party believed this call was a scam and hung up.
This call did not come from the St.Marys State Bank. Although the caller ID at this residence showed the call came from the St Marys State Bank, there are ways to do this without the call coming from where the caller ID shows. There are cellular phone applications available for down load that allow the callers to have any number or name that they desire to display on the caller ID.
This is not the first time that a scam of this sort has been reported. Recently in Pottawatomie County another resident suffered a loss of over 1000 dollars. In this case the suspect reported being from another local bank and offered to lower the victims credit card rate. This call was similar, offering lower interest rates.