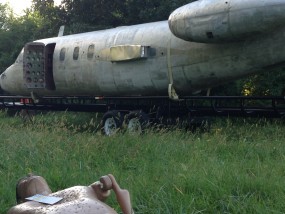 Tuesday night, multiple first response teams from all over Riley, Geary, and Pottawatomie Counties took part in a cooperative simulation near Manhattan Regional Airport.
The simulation included a downed aircraft with "victims", both living actors and dummies as fatalities, that were strewn across a field. Response teams were tasked to search, assess, and triage victims.
Riley County EMS Director Pat Collins was a main facilitator of the simulation. Collins told KMAN's Mikayla Gentine on-scene that this exercise was meant to bring multiple departments together to practice for a situation that rarely happens.
"This is the way we all learn our jobs in a major disaster. We don't get to do this every day. We may [usually]pick up a patient or put a fire out, but working with law enforcement, EMS, fire, public works at times, Highway Patrol… we get them all together to make sure our communication and plans work."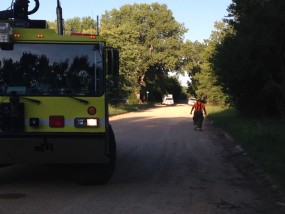 This specific simulation happens every three years. About 100 personnel from the RCPD, Kansas Highway Patrol, Riley County EMS, Geary County EMS, Pottawatomie County EMS, and Manhattan as well as Riley County Fire Departments participated in this effort.