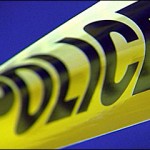 KMAN received word that a drowning occurred at Pillsbury Crossing Saturday night.
The body was recovered by emergency personnel a few hours after.   Reports indicate the individual attempted to swim across a portion of water, but eventually went under water and did not resurface.
KMAN is currently waiting to get a quote from Riley County Police, but will keep you updated as details become available.