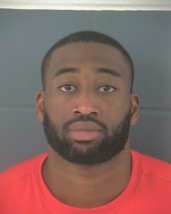 K-State senior forward Thomas Gipson was arrested in Geary County yesterday on suspicion of driving while his licence was revoked.
Gipson was stopped for speeding on US-77 near the I-70 junction at 11:56 a.m. He was booked into the Geary County Detention Center after a check showed that his licence had been revoked. He was later released on a $1,000 bond.
Gipson averaged over 11 points and 5 rebounds per game as a junior last season for the Wildcats.