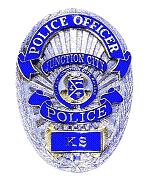 The Junction City Police Department received information Saturday that a subject was making homemade explosives in his residence. Based on the information received from witnesses, a search warrant was obtained for the residence located at 1701 Belair Drive in Junction City.
Police executed the warrant early Saturday morning, without incident or injury to anyone involved. As as a result of the search, police found a homemade explosive device which was collected and disposed of by members of the Bomb Squad.
Police subsequently arrested Andrew Vancleave (26) of Junction City, on the charge of criminal use of an explosive.
Vancleave was booked into the Geary County Detention Center, where he'll remain on no bond pending his first appearance in the District Court of Geary County.