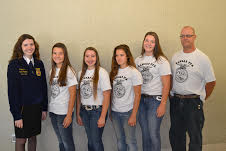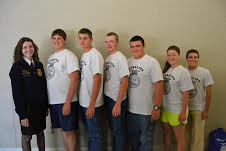 Riley County and Blue Valley/Randolph FFA chapter leaders joined over 280 other Kansas FFA members to "further develop their ability to lead" others in their chapters.
The State Conference for Chapter Leaders gives leaders the chance to make discoveries and improvements in their upcoming year of service. The conference covers FFA vision, expectations, growth, being a role model, challenging the status quo, and creating a
This year's shared vision included making the impossible possible, relating their missions to the Mission Impossible movies.
The SCCL is sponsored by Cargill, Crop Production Services, the Kansas FFA State Officer Team, and the Kansas FFA Association.