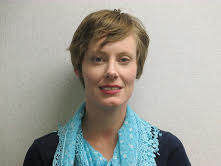 Ashley Mason has been named the Program Manager for Health Connect, the new Health Home Program of Pawnee Mental Health Services. Health Homes are a program of the Kansas Medicaid program which provides coordinated physical and behavioral health care for eligible KanCare consumers.
Health Connect will provide comprehensive and intense care coordination for people with complex chronic conditions, like diabetes, asthma, or serious mental illness. The goal of Health Connect is to improve consumer care and health outcomes, lower Medicaid costs, and reduce preventable hospitalization and emergency room visits.
 Ms. Mason has a bachelor's degree from Baker University in Music Education (B.M.E.) and a Master's degree in Music (M.M.) from Kansas State University. She is a Certified Health Insurance Marketplace Navigator for the Kansas Association for the Medically Underserved (KAMU). She is certified as a case manager and is certified in Mental Health First Aid. Ms. Mason is a part-time Master of Social Work student at the University of Kansas School of Social Welfare. She has been employed with Pawnee since 2010.