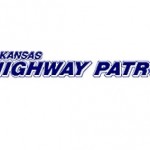 A head-on collision late Monday afternoon killed one person and injured another on U.S. Highway 77 approximately two miles north of Randolph.
According to the Kansas Highway Patrol which investigated the crash, at approximately 4:40 p.m. a 1994 Pontiac Firebird driven by 32-year old Steven Farnsworth of Riley was traveling southbound on Highway 77 at mile post 196.5 when for an unknown reason it went left of center and collided head-on with a 2003 Dodge Ram Pickup driven by 19-year old Megan Ewell of Randolph.
Farnsworth was pronounced dead at the scene while Ewell was transported by Life Star to the University of Kansas Medical Center in Kansas City, Kan. with unknown serious injuries.
The Highway Patrol reports there was no pursuit in progress at the time of the accident which closed the highway for several hours from the K-16 North junction to Waterville. The Highway was re-opened after 8 p.m. Monday.