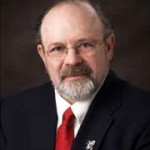 Jim Sherow, Democratic Candidate in the "Big First" congressional race, has endorsed independent candidate Greg Orman for the U.S. Senate. Sherow is challenging embattled incumbent Tim Huelskamp of Fowler.
 
"Kansans have a long tradition of voting for the person over the party," said Jim Sherow, Democratic nominee for the US House of Representatives, Kansas First District.  "Our state has a history of supporting moderates and independent movements, and I believe Greg Orman is the best choice to be our next United States Senator," he said.
 
Orman, an Olathe, Kans. businessman, has filed to run as an independent candidate for the United States Senate.  He will face incumbent Republican Pat Roberts, Democratic nominee Chad Taylor, and Libertarian Randall Batson in the November general election.
 
"I believe that Greg Orman presents the best chance at providing Kansas new energy in the US Senate – and that energy is needed to help promote the growth of the Kansas economy," Sherow said.