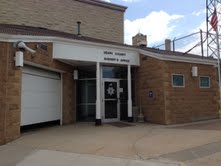 A Chapman woman was lifeflighted for medical treatment following an accident in Geary County Monday evening. Norma Coria was flown to a Wichita hospital in critical condition, according to the Geary County Sheriff's office.
Coria was driving a 2004 Ford Explorer east on Old 40 Highway in the 2600 block when she lost control and rolled her vehicle.
The accident was reported at six p.m. Monday.