On Friday Kansas State University president Kirk Schulz looked back on the accomplishments of the year, and what lies ahead in the future for the institution.
As previously reported by KMAN KSU enrollment numbers are up, and according to Schulz the show more diversity than previous years.  Over 2,000 international students are attending K-State.  Schulz says the diversity seen in the classrooms will help orient students to a diverse workplace in the future.
Schulz wen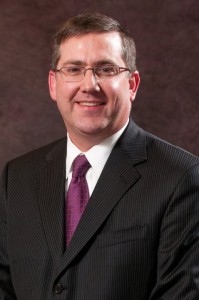 t on to highlight new construction at the college of engineering, and  the groundwork going forward to make way for Wefald Hall.  According to Schulz over $550,000,000 worth of construction is set to take place over the next five years all across campus to improve facilities.
Collaboration with other institutions was another key point during the state of the university address with special attention called to ongoing programs with Fort Riley, and the community.
Schulz congratulated students and faculty for their achievements during the address, and says he looks forward to the new year.