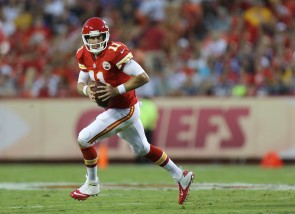 The Kansas City Chiefs put to rest the Alex Smith contract talks with an extension signed for four years, worth roughly $17 million per season.
Smith had one year left on his contract going into this season and he was scheduled to make just over $7 million. Thanks to the extension, Smith will get $30 million up front in 2014.
The extension will expire in 2018.
The Chiefs open up the regular season on September 7th  in Kansas City at Arrowhead Stadium against the Tennessee Titans, the kickoff is at noon.