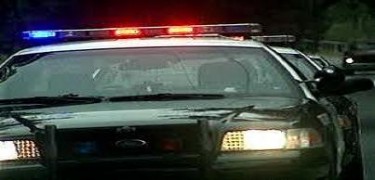 Updated: 1 p.m. Tuesday
Riley County Police made an arrest for murder in the first degree around 3:50 on Monday afternoon.Arrested and confined on a $200,000 bond is 22 year old Alexander McConnell of Manhattan, who has been identified as an active duty Fort Riley soldier . McConnell is charged with first degree murder and abuse of a child.
The Fort Riley 1-80 Public Affairs Office indicates McConnell has been serving as a Specialist with the 2nd Battalion, 34th Armor Regiment, 1st
Armored Brigade Combat Team, 1st Infantry Division.  McConnell has been at Fort Riley since May of 2012. His home of record is Virginia.
No further information regarding alleged victims or circumstances have been released at this time, at the request of the Riley County Attorney's Office.
#####
Not many details at this hour, but a Manhattan man has been arrested on a warrant for first degree murder and abuse of a child. Alexander McConnell, 22, was taken into custody at Fort Riley shortly before four Monday afternoon.
Riley County Police Public Information Officer Mat Droge confirmed McConnell's arrest relates to a past murder case, but indicates he won't have details until a bit later Tuesday morning.
McConnell's bond was set at $200,000.