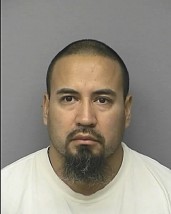 TOPEKA, Kan. (AP) The state's prisoner review board has denied parole for a man convicted of beating to death a Kansas elementary school teacher in 1990.
The Topeka Capital-Journal reports (http://bit.ly/1qMRi5o ) the Kansas Prisoner Review Board on Wednesday decided to deny parole until September 2017 for 42-year-old Peter Spencer.
Spencer pleaded no-contest to first-degree murder when he was 18 years old. He was convicted of killing 36-year-old Sherryl Crowder, who lived in Manhattan and taught in Wamego. An autopsy showed she was sexually assaulted and died of internal bleeding from a blow to the head.
A Kansas Department of Corrections spokesman says the board denied parole in part because of the serious nature of the crime.
Spencer is serving a life sentence at the Lansing Correctional Facility.