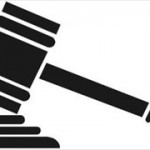 An 18-year-old originally charged with aggravated battery with a firearm has entered a plea–but to two other charges in connection with the case.
The case involving Daeshawn Bryant received a lot of attention following the May shooting on Manhattan's north side, in which Dareen Starks,23, of Manhattan required treatment for several days following. Starks mother had attended several Riley County Law Board meetings complaining about the handling of the shooting.
But Senior Deputy Riley County Attorney Barry Disney indicates of the three charges Bryant was originally facing, the aggravated battery charge was dropped, with the state conceding the Kansas Stand your ground law, which involves self-defense, applied in this case.Bryant's attorney had filed a motion to dismiss the aggravated battery count, claiming Bryant was immune from prosecution based on the law. That charge was dismissed.
That left Bryant with the charges of conspiracy to distribute marijuana and felony in possession of a firearm, which he pled no contest to. Sentencing is set for October 27th.