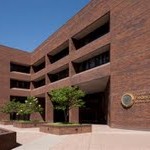 A Topeka man pleaded guilty Tuesday to committing robberies at businesses in Manhattan and Topeka.
Christopher Wilhoite (26) was charged with two counts of commercial robbery and one count of unlawful possession of a firearm in furtherance of a robbery.
Besides the robbery at Car Toyz in Topeka, Wilhoite also admitted that on April 16th, he robbed the Dollar General at 2321 Tuttle Creek Boulevard in Manhattan.  He put the clerk and another employee in a bathroom at gunpoint and told them to count to 200 while he fled the store.
Sentencing is set for November 21st, and both parties have agreed to recommend a sentence of 12 years in federal prison.
(Information from-
U.S. Attorney, Barry Grissom)