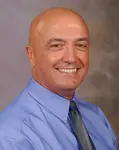 September sales tax numbers were described as "somewhat of a mixed report", according to Manhattan Finance Director, Bernie Hayen.
Hayen released the statistics Thursday afternoon, and mentioned big box stores and automobile dealerships are down this month compared to September of last year.  He did however report that grocery sales are up.
$832,645 were collected in sales taxes for this month, which is down from last month's figure of $894,136.  The city had predicted that $843,578 would be collected this month, so there prediction was $10,993 too high, however it is $9,907 more than the budget.