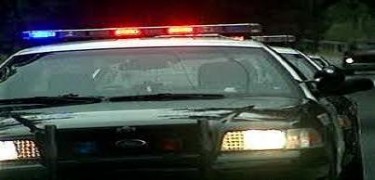 Riley County Police were asking motorists to avoid the area of Claflin and Hartford if possible during the noon hour (Wednesday). Police were heading to the scene of a vehicle collision that may cause delays.
###
A Lawrence man was arrested by Riley County Police on a warrant for unlawful use of drug paraphernalia, including a felony and misdemeanor, and possession of a hallucinogenic drug.  Leonard Suber, 23 was taken into custody while at the Riley County Courthouse on Tuesday afternoon at about 2:00. His bond was set at $25,000.  This warrant originated in Pawnee County.
###
Riley County Police arrested a 40-year-old Manhattan man Tuesday morning on a failure to appear warrant.  Richard Jones Jr. was taken into custody at approximately 11:00 AM while at the Riley County Courthouse Plaza.
Jones was arrested on a warrant for failure to appear and bond was set at $15,000. The original offense for this warrant was listed as theft by deception.
###
A Manhattan teenager was taken into custody Tuesday afternoon on a motion to revoke probation violation warrant.  Justin Kendrick, 18, was arrested while at the Riley County Police Department. There was "no bond" associated with the warrant.
Other arrests Tuesday include  Ramiro Escamilla, 32, of Manhattan for violation of protection orders and criminal trespass and a$5,000 bond, and Brian Flanary, 35, of Manhattan for drivers's license suspension, habitual violator and obstruction of legal process charges with a$6,000 bond.
###
Riley County Police are investigating a theft which occurred in the 300 block of N. Seth Child Road between September 17th and October 7th of this year. Water's True Value reported a concrete saw valued at $1,045 was rented and not returned. No arrests have been made at the time of this report.