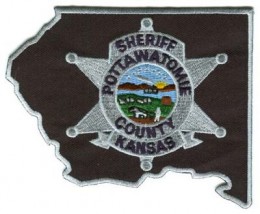 Two people were life flighted following an accident on Highway 24 east of Wamego, KMAN first told you about early Sunday. Cameron Renfro, 23, from Silver Lake and Jeffrey Fisher, 47, from Wamego were drivers involved in the accident, reported shortly after four a.m.
Both Renfro and Fisher were trapped and had to be extricated from the pickup and car that collided.
Responding were the Pottawatomie County Sheriff's office, Wamego Police, Pottawatomie County EMS, Lousiville, Wamego, and St. George Fire, and the Kansas Department of Transportation.
The accident is currently under investigation.
A portion of Highway 24 was closed for three hours following the accident.