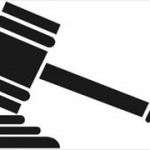 A Manhattan woman pleaded guilty Monday to taking part in a marriage fraud scheme, according to U.S. Attorney, Barry Grissom.
Jacqueline Reed (48) pleaded guilty to one count of conspiracy to commit marriage fraud.  In her plea, Reed admitted she entered into a marriage contract with co-defendant, Yun Chiu, for the purpose of evading U.S. immigration laws.  Chiu was seeking lawful permanent residency status in the U.S.  Their arrangement was part of a conspiracy led by Quong Bow Low, who was paid for helping aliens seek residency.
Reed and Chiu submitted fraudulent paperwork to immigration authorities, including a marriage license that never was filed with the state of Kansas, as well as a false declaration they were in a valid marriage and resided together at the same address in Lawrence.
Reed's case is set for sentencing on January 12th.  She faces a maximum penalty of five years in federal prison and a fine of up to $250,000.
Chiu is set for trial on November 12th, and Bow Low is set for sentencing on November 14th.