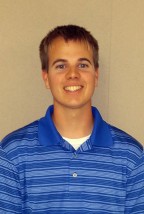 Story Provided by Beth Howell Day, The Smoke Signal (KMAN's partner)
Sports participation at Rock Creek is up. Way up, especially in volleyball, boys basketball and baseball.
Generally, this is a good problem to have, but for the Mustangs it has led to difficulties such as limited practice time, limited playing time and limited coaching time – all which hinder performance.
The issue was first brought to the USD 323, Rock Creek, Board of Education at its September meeting. Scott Harshbarger, athletic director, was directed to contact other schools about their cut policies and meet with the coaches for their opinions.
Harshbarger returned to the board on Wednesday evening. The information he had obtained led the board to authorize a "tryout policy" in which the coaches would set the maximum number of players manageable for each of those sports. Once the maximum has been reached, tryouts would be held.
There were some concerns.
"The coaches concern was 'will I back them,'" Harshbarger said. "Will Eric (Koppes, principal) back them. Will you (the board) back them? I say of course, but they want assurance of the politics of it. If my kid gets cut, if one of your kids get cut. Will the coach get fired?
"We walked away from the meeting still sitting on the fence a little," he continued. "But I feel like the staff, and as the leader of the staff, it's time to do something. Right now, with volleyball, boys basketball and baseball."
It wasn't an easy decision.
"I'm torn, to be honest with you," said Jon Srna, board president. "The results of the kids that participate in sports and activities are good. Academically, they do a lot better. This is no easy challenge."
The board agreed on a 5-0 vote, with Dee Forge absent and Dennis Fike's position vacant, to pursue the tryout policy in those three sports.
In the other major business of the night, the board interviewed two candidates to replace Fike, who resigned last meeting because he was leaving the district.
Board members had the choice of young and enthusiastic in Travis Altenhofen or an experienced board member in Rick Ebert, who served USD 323 for eight years.
Altenhofen told the board that, "School boards probably get the least amount of respect but are the most influential and impactful (board) on an individual's daily life. I've been coming to meetings for 18 months. This is a way I can serve my community and I think hopefully I have something to offer."
Ebert said he wanted to be a board member because, "I totally enjoy being on the board, I meet nice people, we work together to resolve problems. I also get a chance to voice my opinion and concerns on spending money."
The board selected Altenhofen on a 4-1 vote, with board member Trevor Jensen preferring Ebert.
In other business:
• Jacy Johnston gave the student council report, which mostly revolved around homecoming activities, which remained on campus for the first time this year.
"There were positives and negatives," she said. "It was pretty exciting to see spirit week, to see the teachers involved have the pep rally at the stadium."
• Trevor Jensen was appointed board vice-president on a 4-0-1 vote, he abstained.