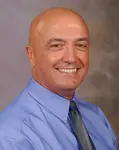 Nearly every retail sector monitored by the Manhattan Finance Department is up 1-3% this month compared to this month last year.  Finance Director, Bernie Hayen shared Manhattan's sales tax numbers for October Tuesday morning.
$1,049,448 was collected this month, which is up from last month's figure of $832,645.  Collections were also higher than the City's prediction of $1,031,082.
This month's collections are up $36,214 when compared to the budget.  This month was the highest month for sales tax collections so far this year, as October is the first month of 2014 to have over one million dollars in collections.