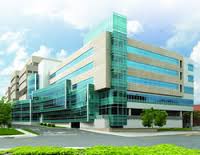 Today, U.S. Senator Jerry Moran (R-Kan.), Ranking Member of the Senate Appropriations Health Subcommittee, issued the following statement regarding the isolated patient at The University of Kansas Hospital:
"While it is good news that the preliminary test results are negative, a possible patient with Ebola in Kansas is a serious development and reiterates the need for us to heighten coordination and vigilance. I have spoken with hospital administrators who will continue to treat the isolated patient with an abundance of caution. I have also asked the Centers for Disease Control and Prevention (CDC) to expedite the confirmatory test to definitively rule out any possibility of Ebola. I will continue to be in touch with The University of Kansas Hospital and the CDC to monitor the situation."
On Oct. 6, 2014, Sen. Moran called on the CDC to implement Ebola-specific screenings at U.S. airports. On Oct. 1, 2014, Sen. Moran issued a statement on the United States' response to the nation's first Ebola case.