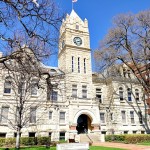 An Olathe man charged with involuntary manslaughter in Riley County has waived his preliminary hearing that was to have been held Thursday. Gregory Melvin Haug Jr.'s arraignment is now set for October 27th.
Haug's charges also include possession of opiates and/or narcotics, conspiracy, and obstruction of the legal process. The charges stem from the November 20th death of K-State student Jordan Forbit, who was found dead in a vehicle in a K-State residence hall parking lot.
An affidavit indicates an autopsy revealed Forbit died of morphine intoxication, commonly referred to as a heroin overdose. Syringes and other items found at the scene were sent for testing, revealing heroin was present along with human blood inside the syringes. It was also determined another person had been with Forbit during or just before his death.