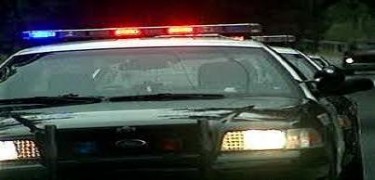 Riley County Police in the 400 block of East Poyntz Avenue arrested Ashley Brandon, 32, of Manhattan for a variety of drug charges including possession of opiates, opium, narcotic drugs, or stimulants, possession of methamphetamine precursors, and two counts of motion to revoke probation. Brandon's bond was set at $10,000.
Also arrested at the same time and location was Chad Russell, 35, of Manhattan. Russell was arrested for probation revocation for possession of methamphetamine and failure to appear for an original offense of possession of a controlled substance. His bond is $8,500.
###
A 39-year-old Manhattan woman is being held on no bond, following her arrest Thursday afternoon. Vanessa Garcia-Laureano was taken into custody near the intersection of Beechwood Terrace and Claflin Road at approximately 4:10 PM.
Garcia-Laureano was arrested for contempt of court. The original offense listed on the warrant was theft.
###
Riley County Police filed a report for theft in the 600 block of S. Seth Child Road after Home Depot reported unknown suspects took loaded greendot cards from their Manhattan location. Police continue to investigate the loss of $990 and are asking that anyone with information contact RCPD or the Manhattan Riley County Crime Stoppers.
###
A report of indecent liberties with a child was filed in the city limits of Manhattan at approximately 9:50 AM Thursday. Police found that a male in his 20s had allegedly engaged in sexual relations with a female who is currently 16 years old.
This reported crime occurred beginning in 2013 and due to the nature of the crime no further information has been released.