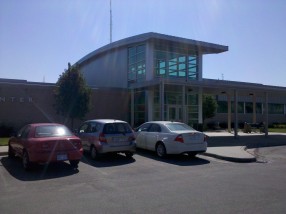 A report of kidnapping, aggravated assault, and criminal threat was filed in the western portion of Manhattan at approximately 7:00 PM Thursday night. Riley County Police found a victim was held against her will by people she knew and questioned about a past incident.
There are reportedly three suspects and there were weapons involved; however no injuries were reported. This case is ongoing and full details were not available for release at the time of this report.
No arrests have been made at this time.
###
A Manhattan man was taken into custody by Riley County Police on an out of county warrant.  William Sharpsteen Jr., 32, was arrested in the 2800 block of Anderson Ave Thursday evening at about 5:30.
Police arrested Sharpsteen on a failure to appear warrant from Geary County. His total bond was set at $15,000.
###
A burglary report was filed in the 1700 block of Kings Road in Manhattan Thursday morning at approximately 9:15 AM for an incident that likely occurred the prior night. Rick Pfeifley, 63, of Manhattan reported to Riley County Police that a Honda generator, portable floor jack, drill set, and various tools were taken from a truck by an unknown subject or subjects. The total estimated loss is $1,950. Anyone with information about this crime are asked to contact the Manhattan Riley County Crime Stoppers.