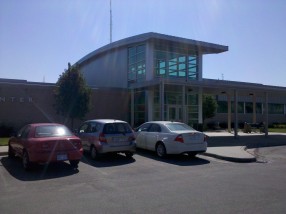 Justin Hunt, 24, of Manhattan was arrested Wednesday at approximately 1:45 PM while in the 100 block of Manhattan Town Center in Manhattan. Police made this arrest as part of ongoing investigations into the illegal sale and distribution of drugs in the Manhattan and Riley County area. Hunt was arrested for sale or distribution of opiates, opium, or narcotic drugs, sale or distribution of hallucinogenic drugs (marijuana) (X2), using a telecommunication device to facilitate a drug transaction (X2), criminal use of a weapon, possession of drug paraphernalia to grow or distribute marijuana, and possession of drug paraphernalia. He was issued a bond of $20,000.00 and was no longer confined at the Riley County Jail at the time of this report.
###
Riley County Police have arrested Samuel Dartez II, 30, of Manhattan for aggravated battery and domestic battery. Police made this arrest after an investigation involving a physical altercation between two persons known to each other.
Minor injuries were sustained by a 27-year-old female victim and Dartez's bond was set at $7,000.
###
A 40-year-old Manhattan man was arrested while at the Riley County Police Department on a warrant for failure to appear from Pottawatomie County. Milton Thompson was given a "no bond" warrant. Thompson's original charge was aggravated assault.
###
The Riley County Police Department filed a report for burglary in the 200 block of South Wreath in Manhattan Wednesday morning at about 8:30 for an incident that occurred the prior evening.  Richard Jones Jr., 40, of Manhattan reported tools belonging to him were taken from a construction site.
These tools included a paint sprayer as well as a portable stereo with a total value of approximately $1,300. Currently no arrests have been made nor citations issued and police ask anyone with information contact RCPD directly or the Manhattan Riley County Crime Stoppers.
###
An attempted arson was reported at Red Bud Estate Tuesday night at about 8:15. Riley county Police reported Thursday a suspect was observed igniting paper material inside of a mail building.
No damage was reported and police continue to investigate the matter. No further information has been released as the investigation is ongoing.