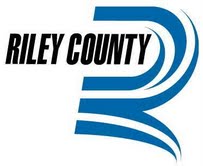 Officials representing several different organizations in Riley County met Tuesday night to discuss facts and statistics about the Ebola virus.
The meeting was led by Public Health Emergency Preparedness Coordinator Jason Orr of the Riley County Health Department. Orr presented several statistics and facts to an audience of officials everywhere from Mercy Regional Health Center to Riley County EMS.
Riley County officials have been preparing for Ebola by training and practicing the proper procedures needed to successfully quarantine and treat infected persons. This includes coordinated training and meetings between Riley County EMS, Mercy Regional Health Center, the K-State Biosecurity Research Center and state officials.
Though Ebola has been a large concern for national leaders, Riley County health officials want to remind residents there are more diseases that can easily be prevented by proper hygiene. This includes the common cold and flu, which are easily preventable with hand-washing and covering coughs.
Ebola was discovered in 1976, and based on available evidence, it is considered a zoonotic disease. Many believe that bats in Africa are the most likely original carrier.
Ebola is spread directly through contact with bodily fluids, such as blood, sweat, urine and vomit. For a person to spread Ebola to others, they must be in an area where Ebola has occurred within 21 days, been in contact with an infected person and developed Ebola symptoms.