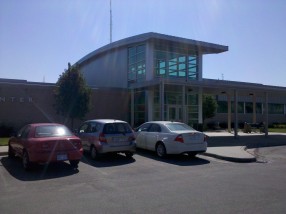 Another aggravated robbery/aggravated kidnapping arrest has been made by Riley County Police. While details regarding which robbery is involved are not yet available, Sunday morning's RCPD arrest report indicates Kaywaun Washington, 25, of Manhattan was taken into custody at 1:30 a.m. Sunday on charges of aggravated robbery, aggravated kidnapping, and kidnapping. Washington's bond was set at $150,000.
As reported by KMAN Friday, Ortegas Tune, 26, of Manhattan was arrested on the same charges Thursday evening. It was reported Tune's case involved a previously unreported aggravated robbery in the 1300 block of Flint Hills Place in Manhattan Wednesday after 12 a.m. It was also announced other arrests were anticipated, with three suspects involved.
Again, it's not confirmed Washington's case was the same, with two other robberies being investigated by Riley County Police this past week.
###
Also on Sunday's arrest report,  Jamal Grant, 23, of Colorado was taken into custody Saturday afternoon on a warrant for rape and aggravated sexual battery charges. Grant's bond was set at $50,000.
Further details are anticipated Monday.