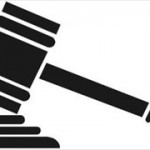 The Kansas Court of Appeals has affirmed a Riley County Court decision in a wrongful death and medical negligence lawsuit involving a former doctor at Mercy Regional Health Center.
The Higher Court found the local district court, with Judge John Bosch presiding, did not err in granting summary judgment in favor of Dr. William Freund, who was a cardiologist at the medical facility during 2008.
The case in question involved Ruth Howe, 80, who was admitted to Mercy Regional in February of 2008. She died after having a procedure done, known as an electrocardioversion and shortly after suffered a stroke and died. But the court found problems with the so-called expert testimony and did not see any other evidence of a deviation from the standard of care which caused Howe's death.
The lawsuit appellants are listed as David, Carl, and Floyd Howe, and Mary Howe Duclos. The group had appealed the lower court's ruling claiming the district court erroneously granted summary judgment to Dr. Freund even though expert testimony had been presented regarding a breach of the standard of care. The State court of appeals though affirmed and concluded, as did the district court, that the testimony of the experts lacked a foundation in generally accepted scientific principals and was not admissable.