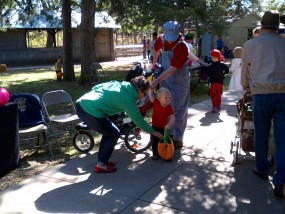 Manhattan's Sunset Zoo welcomed 5,584 community members this past weekend for its annual trick-or-treat event, SPOOKtacular. This marks the largest attendance to date for the two-day event. Additionally, Sunday saw record single-day attendance numbers with 3,020 guests exploring the park.
Over 20 candy booths, sponsored by local businesses and non-profit organizations, lined the trails of Sunset Zoo this past weekend, as part of the zoo's Spooktacular event.
According to Marketing/Development Officer at Sunset Zoo, Ella Casey, this event has been going on for a couple decades and usually draws around 5,000 attendees.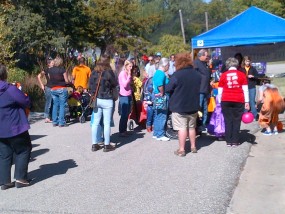 Sunset Zoo implemented special admission prices, as children were admitted for $5, and two adults were admitted free with every child.
Besides the candy tables, children were also able to enjoy activities in the zoo's Nature Exploration Center.  K-State's tap ensemble and Manhattan High students provided musical entertainment throughout the two-day event.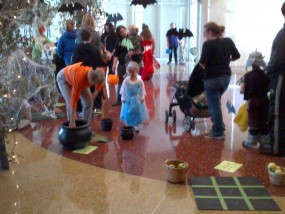 Casey said this event provides families with a safe environment to trick-or-treat.